Cost of Living – Food Bills
Repost- 26 Aug 2022 creditunion.ie/blog
As part of ILCU  Money on Your Mind Series, their Cost of Living Campaign provides jargon-free insights, advice and resources to support households through rising inflation and energy price increases. Their blog  found below; look at ways you can make the most of every penny when it comes to grocery shopping.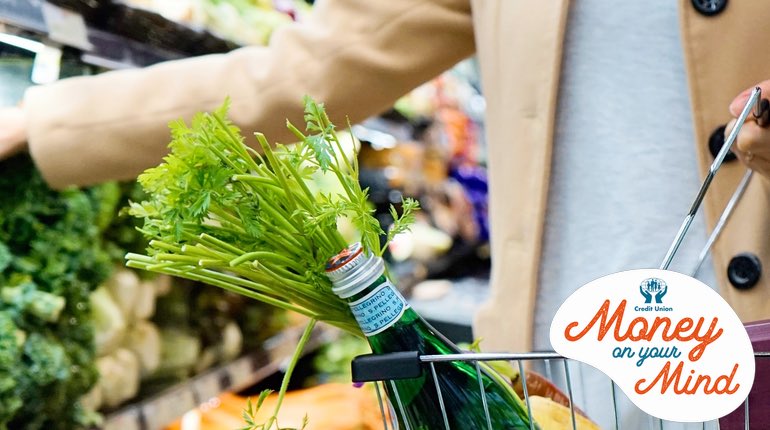 Inflation hit 9.1% in June 2022; the highest it's been since 1984. Inflation on groceries alone has been predicted to rise by 8% before the end of the year, as retailers can no longer absorb rising supply-chain costs.
The cost-hikes started from a high base, too: Ireland was ranked the second most expensive country in the Eurozone for groceries in 2021, according to a recent CSO report.
Many of us are scrambling to spend less across the board, but compromising on good dinners should be a last resort. As supermarket policy is designed to entice us to buy more than we need, if you're a savvy shopper who implements small, smart habits you could save a tidy sum.
As part of our  Money on Your Mind Series, our Cost of Living Campaign provides jargon-free insights, advice and resources to support households through rising inflation and energy price increases. This blog looks at the ways you can save money on your shopping bill. If you're in financial difficulty and need to talk, you can always contact us at Lurgan Credit Union. We're here to help.
Use Loyalty Schemes and Clubcard's the Right Way
If used correctly, loyalty schemes can reduce your bill, but avoid buying a product or shopping in a particular retailer just for a loyalty scheme. Choose where to shop based on overall price, and only redeem loyalty points on products you know you need.
Try get into habit of always using your loyalty card when at the checkout. Wallets can become overflowing with the cards we amass, and sometimes it's not worth the struggle fishing out the right one. Using digital versions of loyalty cards and storing them in your Apple Wallet or Google Pay apps might make things easier.
Avail of reduced-to-clear food
At particular times of the day, retailers will reduce food prices to clear. Price decreases might start in the afternoon, with further discounts given at later times of the day, sometimes up to 75%. As with the loyalty scheme rule – try to avoid buying something just because it's on offer!
Stick to the List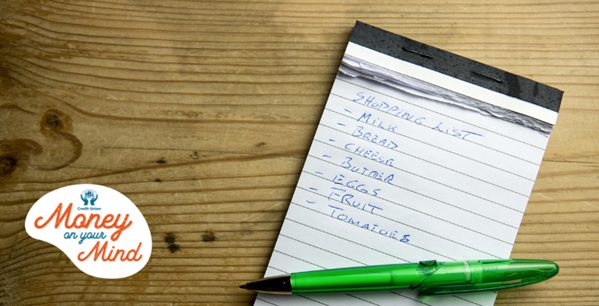 On that note, being strict about sticking to a weekly shopping list helps prevent splurging. This can be hard to do, especially when confronted with alluring discounts and deals. But try asking yourself – Can I afford it? Will I even eat it/use it? Do I really need it? – before buying anything you hadn't planned.
Look High and Low
Supermarket pricing strategies include placing the most profitable items at eye-level. If you look on the bottom of top shelf, you might find much better deals. This may include buying slightly more food, but paying much less per kg.
Cook in Bulk
Talking about more food for less, you might also consider buying food in bulk for batch cooking. Stews, curries and soups all freeze well, and it costs much less to purchase these ingredients in bulk, especially expensive items like meat and poultry.
Switch to Own or Value Branded Products
If you've always been partial to particular brands, you might consider swapping to own-brand or value-branded products for significant savings. It might seem like you're compromising on quality but in many cases, branded and non-branded products have been found to have almost identical ingredients. Check the main ingredient list on the back of the packet to assess proportions in both, and just make sure there's no added salt or sugar in the cheaper version.
Use up your Leftovers
Take a weekly fridge and freezer check to see what's leftover. Websites like BigOven.com allow you input all your leftover ingredients to generate recipes ideas. Who knew all that leftover celery, cream and chicken could have so such potential?
Shop in the Local Grocers
Using a local grocer or market supports local business, and possibly your pocket, too. Buying loose fruit and veg could save money as you're not buying more than you need. Many local markets and shops can offer lower prices on items, too.
Know the Difference between Best Before vs Use by Date
It's easy to mix up these two. Knowing the difference could prevent wasting food and money.
Eating any food after its Use By date can be risky, but a Best Before Date is just when the product is past its finest hour, but it's still completely edible ad safe to eat.
Sell by and Display Until dates are instructions for the supermarket staff, not for consumers.
Swap Meat for Plant-Based
Cutting out meat, even a couple of times a week, can be better for your health, the planet and your wallet. It doesn't mean you have to compromise on normal meals. Simply swap the meat ingredient for lentils or beans, which are considerably cheaper. Retailers now have price-friendly, protein-based alternatives for our favourite meat products, like burgers and mince.
Money on your Mind is a credit union series which aims to help you build your financial confidence. You'll find insights, tips and suggestion to help you feel more knowledgeable about managing your money, as well as jargon free answers to some basic financial questions. The content within this series is aimed to provide general guidance and information only. It does not represent financial advice.
For more helpful tips and tricks continue reading these type of blog posts at creditunion.ie/blog/